Partnerships and Community
Gilead is dedicated to developing innovative medicines for life-threatening illnesses – and we recognize that it takes more than medicine to address challenges people and communities face.
That's why we work with organizations around the world to launch programs that help improve access to care by eliminating barriers and advancing education.

Partnering in HIV
Gilead is the partner of choice for many stakeholders in the HIV community. Through ongoing dialogue, we aim to work with our partners to provide solutions to unmet needs of people living with HIV, their caregivers and healthcare providers.
Every year, Gilead gathers representatives from the HIV community and beyond, for a co-creation event to spotlight the key challenges of people living with HIV and to create solutions together. The co-creation events result in projects initiated by Gilead and executed with various partners.
Gilead also collaborates with patient organizations and healthcare providers to address a range of needs for people living with HIV including anti-stigma campaigns, educational programs, patient support programs, research and many more initiatives. Together we strive for an inclusive society where people living with HIV will be treated with respect.
Our Commitment to People with Hepatitis C
Our commitment to people with hepatitis C goes well beyond the medicines we make. We partner with healthcare providers and patient groups to work toward the goal of eliminating this disease in Israel. We initiate and support initiatives that raise awareness of hepatitis C, that work to overcome barriers such as stigma and that facilitate linkage to care.
Together we aim to eliminate hepatitis C in Israel.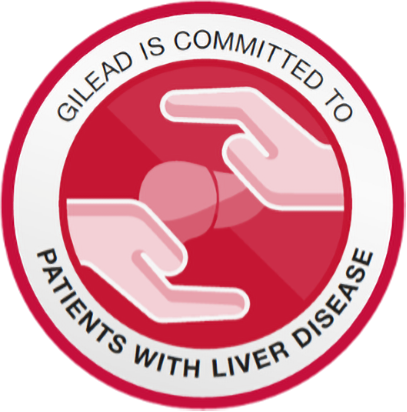 ​
​
Providing Information About CAR-T
Gilead supports initiatives that provide physicians, patients and their families with the most accurate information about CAR-T technology. We partner with healthcare professionals and organizations to provide tools to understand and navigate the treatment journey, enhance communication between patients and providers, and enhance post-therapy planning and support.
Gilead's Commitment to the Community in the Pandemic
As the COVID-19 pandemic created uncertainty in all of our lives, many patient organizations and other groups we support faced financial challenges. In recognition of the unprecedented strain, Gilead Global established the $20 million CARES (COVID-19 Acute Relief and Emergency Support) Grantee Fund to rapidly deploy resources to our grantees whose ability to provide essential services to their communities was threatened by the impact of the pandemic. Grantees included the Israeli AIDS Taskforce, the Pride Center TLV, Aleh-Creating Hope, the Center for Assistance to Victims of Sexual Assault – Hasharon, and more.
Gilead also stands with the HIV community in the unique hardships of the COVID-19 pandemic. In partnership with HIV centers and HIV patient organizations, Gilead provided shuttle services to HIV centers during the pandemic for people living with HIV. In Israel, as in many other regions, people living with HIV missed appointments as they avoided public transportation due to COVID-19. Gilead collaborated with advocacy groups and HIV clinics to create safe transportation services to the clinics and back.
As Israel continues to open up, we continue to stand by our partners and have ongoing projects beyond the pandemic.